The role of your advisor in the dissertation process and how to work effectively with them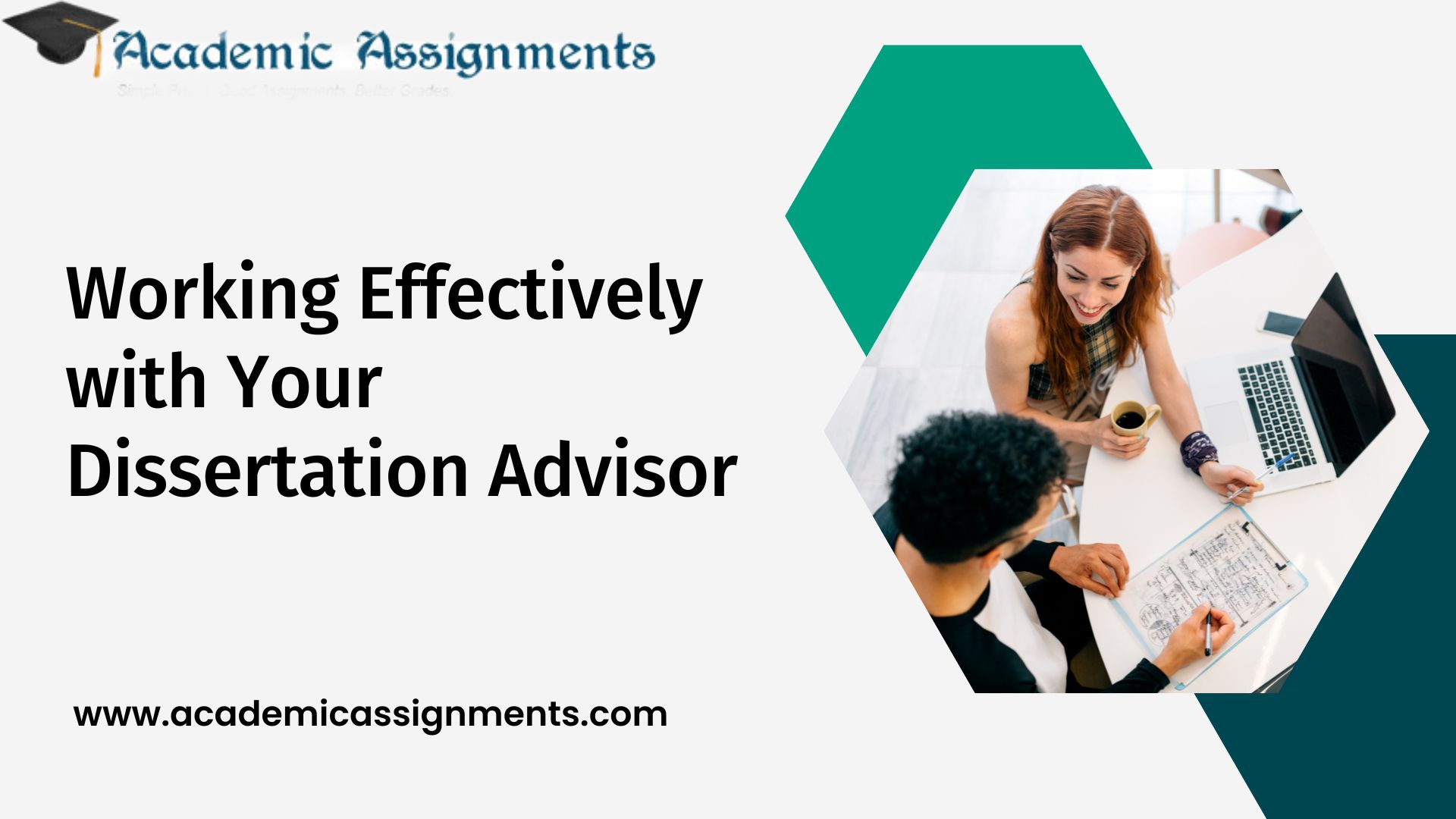 Composing a dissertation can be an overwhelming undertaking, yet having an expert advisor can greatly facilitate the process. Through the research process, an advisor can steer you, give significant insights on how to construct your research questions, offer productive feedback on your writing, and eventually assist you in completing your dissertation efficiently. This article aims to examine the role of an advisor in the dissertation process and provide effective tips for working with them.
Understanding the Role of Your Advisor
Your advisor is an essential part of your dissertation process. They serve as your primary academic mentor, guiding you through the research and writing process. Their role is multifaceted and may vary based on the discipline, but here are some general responsibilities of a dissertation advisor:
Guiding the research process
Your advisor will assist you in creating a research strategy that encompasses pinpointing research inquiries, choosing fitting research approaches, and leading you through the ethical aspects of your research.
Providing feedback on your writing
Your advisor will read and provide feedback on your dissertation chapters, including your introduction, methodology, literature review, results, and discussion. They will help refine your writing and ensure your dissertation is concise and well-organized.
Serving as a sounding board
Your advisor has the ability to aid you in clarifying your research questions, offering perspectives on probable obstacles, and providing feedback on your concepts. They can also help you develop realistic project timelines and goals.
Your advisor can guide you through the regulations and protocols of your department, champion your research both within the department and at conferences, and back you up as you showcase your work to the wider academic community.
Tips for Working Effectively with Your Advisor
Working jointly with your advisor can be challenging on occasion, but there are strategies to amplify the effectiveness of the process. 
Here are some tips for working with your advisor:
Establish clear expectations
Arrange a meeting with your advisor at the start of your dissertation process to converse about your anticipations for the process. This includes the frequency of meetings, deadlines, and goals for each meeting. Ensure that both parties have a mutual understanding of what you aim to accomplish, and review these expectations regularly to confirm that you are progressing as intended.
Communication is key to a successful relationship with your advisor. Update your advisor on your advancement, express your concepts and apprehensions, and be open to receiving feedback. If you encounter difficulties with a specific part of your research, do not hesitate to request assistance.
Be respectful of their time
Your advisor likely has other responsibilities, so it's essential to be respectful of their time. Ensure you come to meetings prepared, with an agenda and questions to ask. Be mindful of their schedule and make appointments well in advance. If you need to reschedule a meeting, do so as soon as possible.
Your advisor's feedback is critical to the success of your dissertation. Be open to constructive criticism, and take their suggestions seriously. In case you do not concur with their feedback, be ready to deliberate your rationale and present proof to back your stance.
The process of writing a dissertation can be demanding and taxing, but keeping a positive mindset can be highly beneficial. Stay concentrated on your objectives, appreciate your accomplishments, and avoid being overly critical of yourself if things do not transpire as intended. Remember that your advisor is there to support and help you achieve your academic goals.
Conclusion
The effectiveness of your project is significantly dependent on the collaboration with your advisor, who is a pivotal part of your dissertation process. By establishing clear expectations, communicating effectively, being respectful of their time, being receptive to feedback, and keeping a positive attitude, you can create a productive and supportive relationship with your advisor is an essential part of your dissertation process, and working effectively with them can make all the difference in the success of your project. By establishing clear expectations, communicating effectively, respecting their time, being receptive to feedback, and keeping a positive attitude, you can create a productive and supportive relationship with your advisor that will help you successfully navigate the dissertation process.
Author Bio: 
Mark Edmonds is a seasoned academic writer and editor with extensive experience providing high-quality dissertation help to students across various disciplines. Being a team member at Academic Assignments, Mark is devoted to aiding students in accomplishing their academic aspirations by offering the utmost assistance and direction through his MBA dissertation help. With his proficiency and commitment, he has assisted numerous students in finishing their dissertations and advancing in their academic and professional endeavors.