Weekend Getaway Ideas From Dubai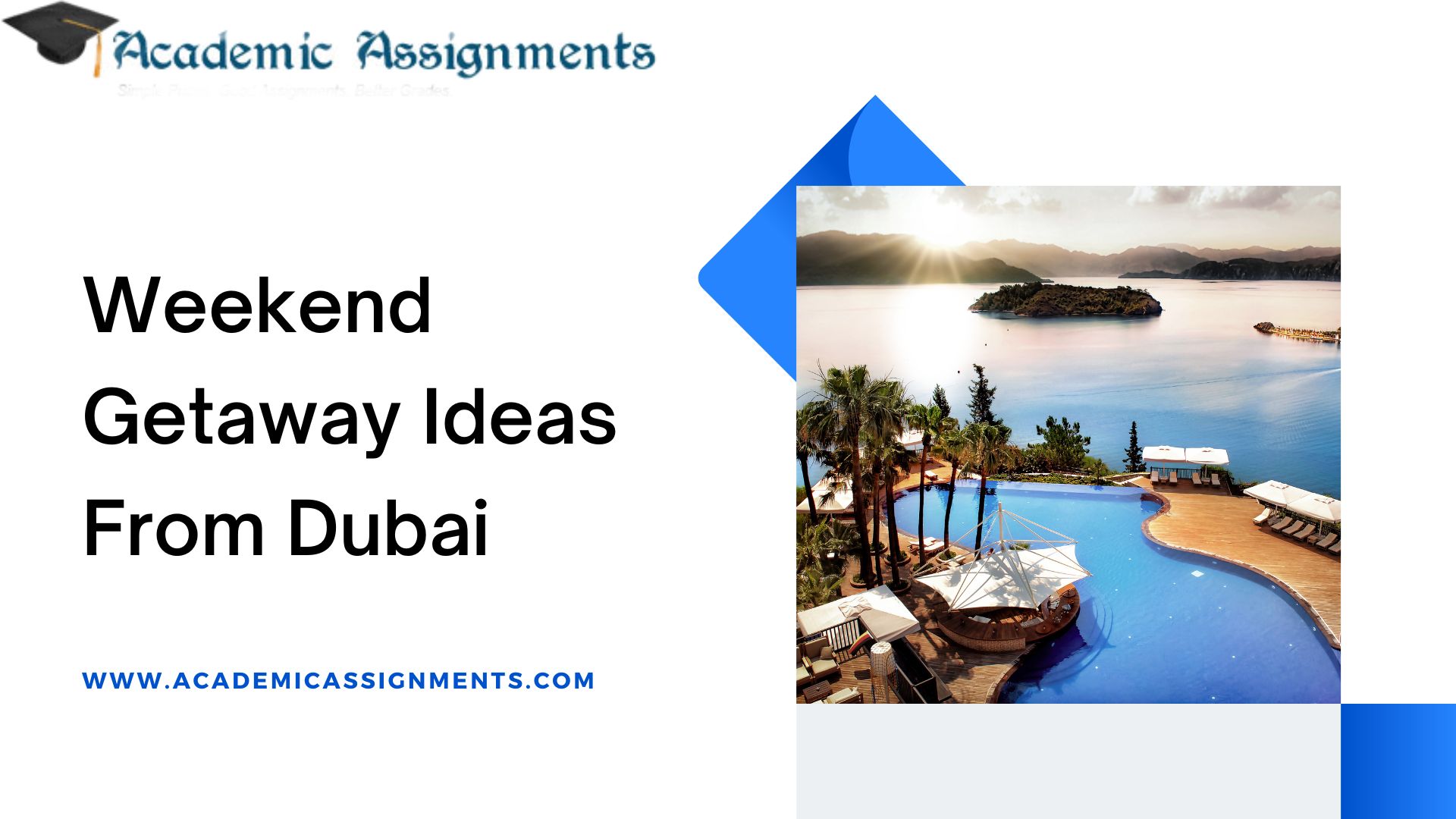 Below are our suggestions for the finest weekend getaways departing from Dubai
Taking a short respite from the mundane routine is truly essential. Numerous studies have validated that travelling and indulging in vacations can enhance one's professional and personal productivity.
Fortunately, residing in the UAE grants us the privilege of abundant remarkable destinations that can be explored over a weekend getaway.
Muscat, Oman
Within a maximum travel time of four hours by car or under two hours by plane, Muscat presents an ideal escape from the bustling city for a delightful weekend retreat. Whether renting a car and driving or preferring a swift flight, the airfare prices are notably reasonable.
Muscat, a city rich in historical treasures, invites you to embark on a expedition of exploration. Alternatively, venture into the desert and find respite in the renowned Biman sinkhole, offering a refreshing experience. The picturesque landscapes of Oman are captivating, regardless of the direction you choose to traverse.
Petra, Jordan
With a convenient non-stop flight lasting approximately 3 hours and 30 minutes, Petra is an excellent option for a weekend escapade from the UAE.
Within these surroundings, you will discover the renowned UNESCO World Heritage site, featuring breathtaking caves, temples, and tombs intricately carved into the blushing pink sandstone cliffs.
To fully appreciate the grandeur of this destination, we suggest visiting either early in the morning or late afternoon and evening. The interplay of light during these times amplifies the magnificence, particularly during sunset. Additionally, opting for these times allows you to avoid the crowds that gather in the middle of the day.
Various nearby hotels offer accommodations for a night or more, ensuring a comfortable stay during your visit.
Al Ain, UAE
Although not geographically distant from the UAE, Al Ain provides a serene respite from the fast-paced urban lifestyle.
Referred to as "The Garden City," Al Ain showcases natural spring water pools, abundant green landscapes, and a slightly cooler climate than we typically experience. Situated in the southern region of the UAE, near the border with Oman, Al Ain offers a tranquil escape from the bustling city ambience.
Tbilisi, Georgia
With a mere 3 hours and 30 minutes flight, Tbilisi has gained popularity as a favoured destination for a weekend retreat from the UAE. As the capital city of Georgia, Tbilisi boasts a rich historical background dating back to 4,000 BC, making it one of the most aging inhabited settlements worldwide.
The city exhibits a remarkable blend of ethnic diversity and architectural variety, offering a delightful array of delectable cuisine. Moreover, Tbilisi is renowned for its rejuvenating thermal baths, allowing visitors to relax.
Baku, Azerbaijan
Merely a 2-hour and 40-minute flight from Dubai, Baku offers abundant activities and attractions. Serving as Azerbaijan's capital, Baku is the world's lowest-lying capital, situated at a depth of -28 meters below sea level.
The city centre itself is recognized as a UNESCO World Heritage Site and showcases a harmonious blend of modern art museums, the historic Shirvanshahs Palace, the 12th-century Maiden Tower, and a myriad of restaurants and shops.
Travel has the power to rejuvenate the soul and clear the mind, so it is essential to carve out time from your busy schedules to embark on explorations and immerse yourself in the wonders of Baku.
Author Bio:Mark Edmonds is an avid traveller and a dedicated writer at Academic Assignments, specializing in providing the best assignment writing help in Dubai. With a deep passion for writing and helping students, Mark combines his expertise to deliver exceptional content and academic support.