Budget-friendly things to do in Dubai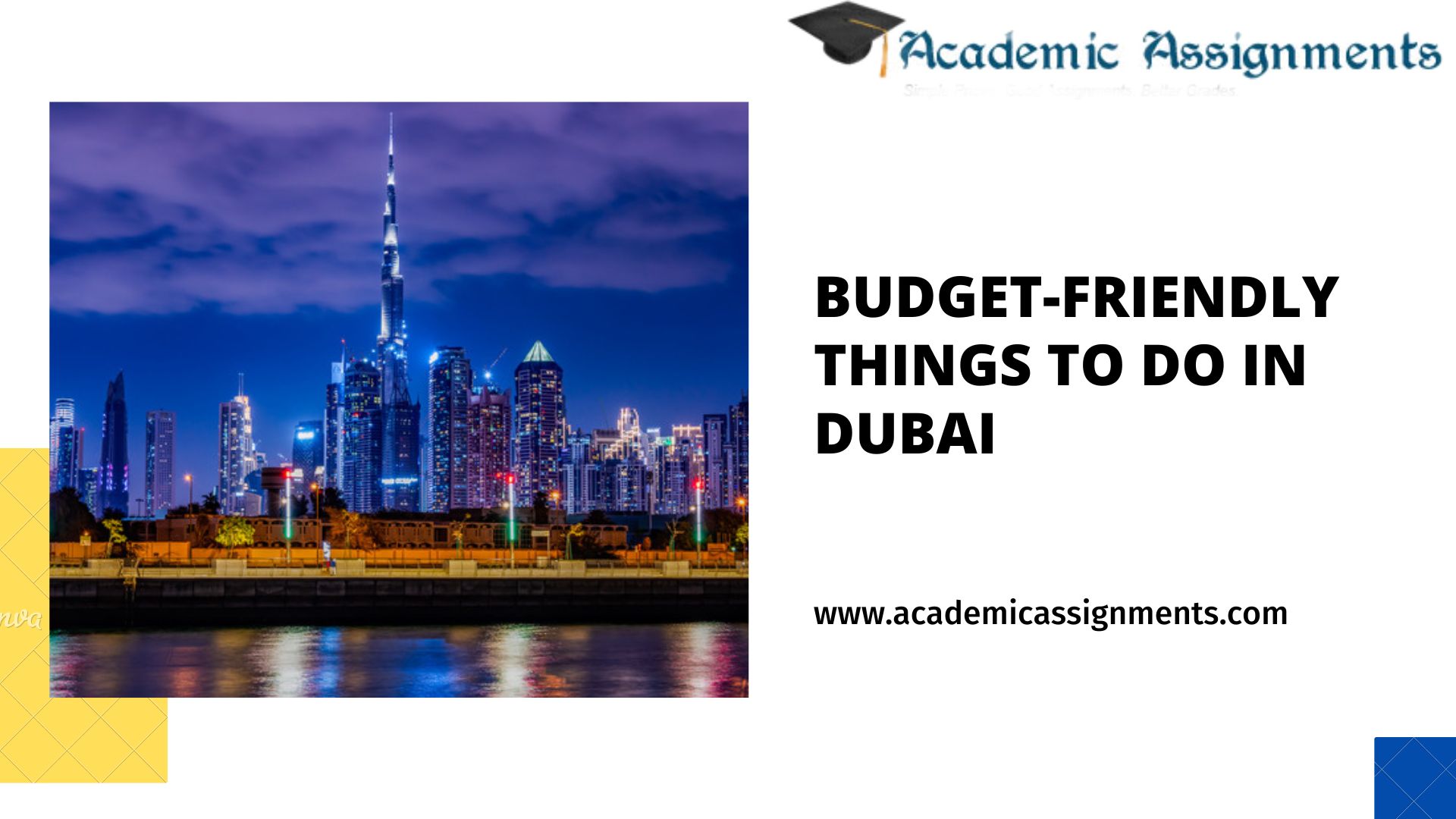 Dubai is often associated with luxurious and extravagant experiences, but plenty of budget-friendly activities remain. Despite its reputation, Dubai offers several public parks and other attractions that don't require an admission fee yet still provide a distinct and unforgettable experience.Even if you plan to indulge in some costly activities during your trip, managing your expenses wisely while travelling is still advisable.
That is precisely why it's recommended to discover budget-friendly destinations that are just as fun. Look at some top-rated things to do in Dubai that won't break the bank.
1. The Dubai Fountain
The Dubai Fountain is an impressive attraction that consists of a series of fountains and lights synchronized to create a captivating spectacle accompanied by music. The fountain is an architectural marvel situated within the 12-hectare Burj Khalifa Lake.
The fountain boasts a sophisticated lighting system comprising 50 colour projectors and 6,600 lights. The water shoots up as high as 500 feet, accompanied by a diverse range of music that includes both classical and contemporary Arabic tunes. The Dubai Fountain is open 24/7 and accessible to everyone.
2. Zabeel Park
Zabeel Park is a beautiful public park located in the urban area, featuring an extensive area with plenty of walking paths and gates for easy access. Apart from the well-maintained walkways, the park also includes pedestrian bridges and various sections to explore.
Besides walking, visitors can indulge in various activities while spending less money to enter the park. Zabeel Park hosts live music performances and feature a skatepark and a miniature cricket pitch. You can locate the park to the northeast of the Trade Centre.
3. Dubai Creek
Dubai Creek is an exciting waterway that offers a range of activities both along its banks and in the water itself. You'll find various remarkable restaurants along the edges of the creek, but if you prefer not to spend, you can still enjoy the stunning views while strolling along the walkways.
A trip to the creek is complete with experiencing an abra ride, which is one of the most budget-friendly activities among the city's attractions. You can ride across the water for a minimal fee to explore the attractions on the opposite side. The creek is situated east of the city centre and west of Dubai Festival City.
4.Jumeirah Public Beach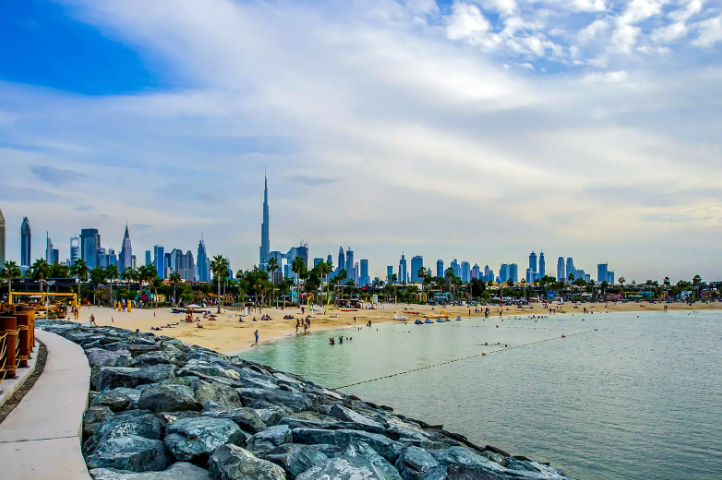 Jumeirah Public Beach is a renowned destination that offers a chance to bask in the warm sun and have fun in the clear turquoise waters of the gulf. The beach has something for the whole family, including a playground for children.
This beach has numerous activities, which remain open from early morning to late evening. However, if you prefer avoiding crowds, it's best to avoid visiting during the afternoon. The beach is north of Umm Suqeim 3, southwest of the city centre.
5. Dubai Museum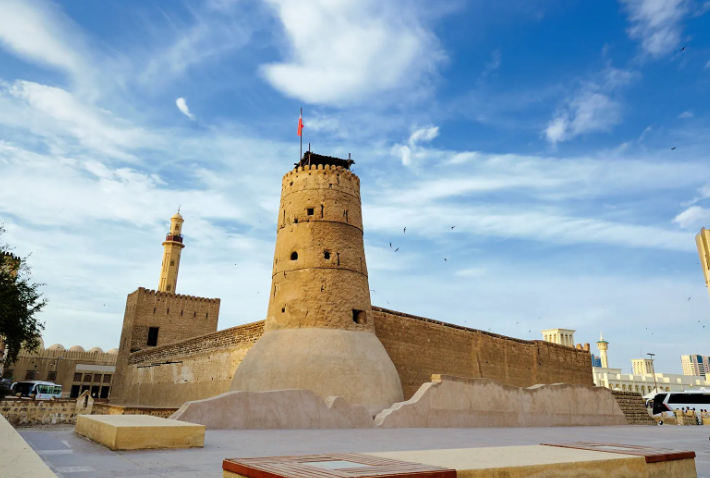 The Dubai Museum is housed in an old building and is a well-liked museum that displays many artefacts related to local history that predate the discovery of oil in Dubai. The museum is situated within the Al Fahidi Fort, the oldest building in Dubai, constructed in 1787. It began welcoming visitors in 1971.
When you enter the museum, you will have access to abundant information and artefacts, some dating as far back as 3000 BCE. The museum showcases ancient musical instruments and mannequins depicting historic food stalls and pearl merchants. The museum is in the Al Fahidi district, north of the city centre.
6. Global Village
To put it differently, Global Village is a huge destination for shopping and entertainment that showcases cultures from 90 countries and is open to visitors for free. Even if shopping is missing from your list, it's a great budget-friendly activity to experience the diverse cultures represented here.
The village is divided into four main sections: events, carnivals, food, and shopping. While some of the shops may be expensive, not all of them are, so you can still keep your budget under control. Global Village is located several miles south of the city centre near Majan.
7. Spice Souk
The Spice Souk is a well-known market where you can discover a wide variety of spices, flavours, and relatively affordable recipes that tantalize your senses. While the market is famous for its Arabic spices, it offers much more. The market features a diverse selection of products from the local subcontinent. You can also find nuts and oils, which can help you enhance the flavours of your recipes.
8. Dubai Marina
The Dubai Marina is an artificial canal city built in 2003 and provides breathtaking views and several opportunities for strolls and visits to the beach. The marina has many shops and restaurants, including some affordable for budget-minded visitors.
Exploring this canal city is a chance to witness a remarkable feat of engineering that is also enjoyed by local wildlife. Despite being artificial, whales have been known to frequent the canal after entering from the nearby open sea. You can find it situated on the coast south of the city centre.
9. Marina Beach
Marina Beach is a public beach that offers visitors a chance to relax and enjoy the beautiful golden sands, despite being located in an area mostly reserved for upper-class living. The beach is situated in Dubai Marina, surrounded by high-end resorts and shops, but is accessible to the general public.
Visiting Marina Beach is possible even for budget-conscious travellers, with some affordable food stands available to grab a quick bite. It's located at the western end of the marina, far southwest of the city centre.
10. Al Qudra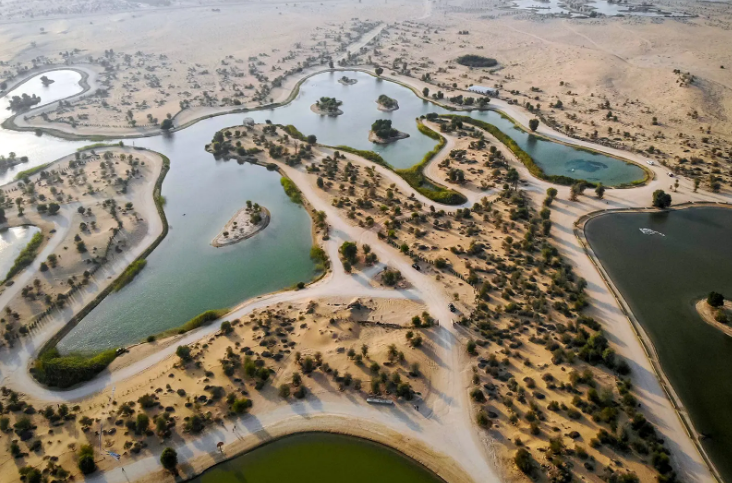 Al Qudra is a group of lakes nestled in a desert oasis that offers various outdoor activities while admiring breathtaking scenery and diverse wildlife. For those seeking adventure, hiking and boating are popular choices to explore the surrounding nature and water.
Many birds live in the area, with roughly 170 kinds of birds visible, such as flamingos, geese, and swans. It's also common to see desert foxes here. Al Qudra is about 45 minutes away from the city centre by car.
Author Bio: Mark Edmonds is a professional academic writer and global assignment help services expert. He has years of experience providing high-quality assignment writing help in Dubai and worldwide. With a passion for writing and a dedication to excellence, Mark is committed to helping students achieve their academic goals and succeed in their studies. His expertise and knowledge of the education system in Dubai make him a valuable resource for students looking to improve their academic performance.