Marketing to Generation Z: Tips and Strategies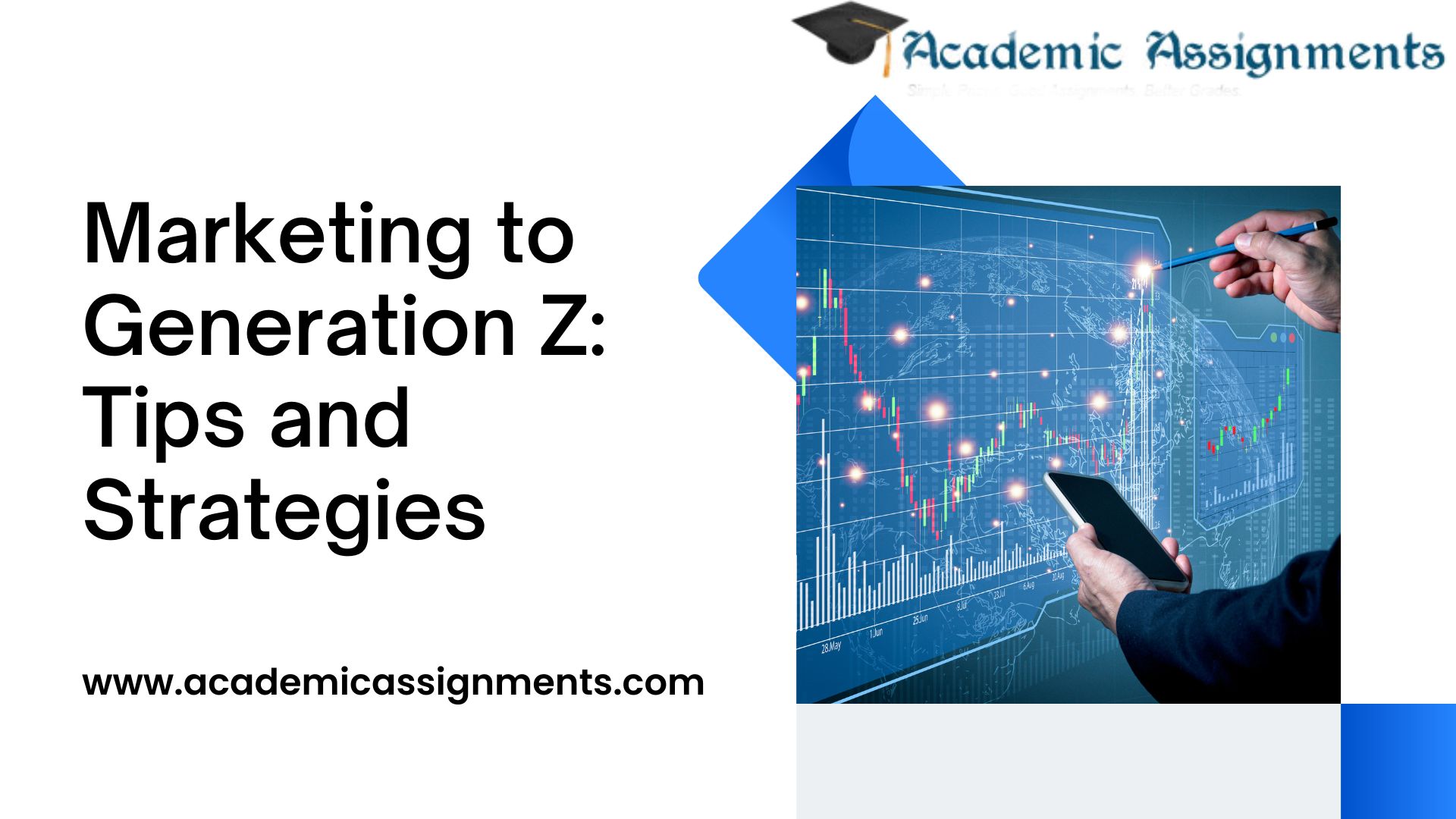 While many discussions revolve around understanding the characteristics and preferences of millennials or devising strategies to target them, it is worth noting that this generation is no longer the new kids on the block. Although marketing to millennials will remain relevant for some time, it is now crucial to shift our focus towards Generation Z.
Initially, millennials and Gen Z may appear to share some commonalities, but upon closer examination, distinct differences emerge between the two cohorts. As marketers, we must recognize and comprehend these subtle distinctions as they can greatly influence our marketing tactics.
To reach out to Gen Z and increase your customer base, keep reading to learn about five successful techniques for modifying your digital marketing plan to cater to this younger audience. The following are our five best recommendations for advertising to Generation Z:
Shift focus from selling products to selling experiences.

Emphasize video content in your marketing strategy.

Consider new approaches to influencer campaigns.

Foster customer engagement to build brand loyalty.

Emphasize your commitment to protecting customer privacy.
Who are Generation Z?
Let's start by understanding the characteristics and statistics of Generation Z before developing a digital marketing strategy. This group is often called the iGeneration and includes individuals born between the mid-1990s and the mid-2000s, making up approximately 32% of the world's population. Growing up with mobile devices and iPads, they are digitally adept and have never known a world without the internet, unlike their millennial counterparts.
Gen Z has an attention span of only eight seconds, four seconds less than millennials. Hence, making a positive first impression is critical, as it could mean the difference between capturing their attention or being ignored altogether. To effectively reach Gen Z as your intended audience, there are five powerful tactics you can use to enhance brand recognition, create potential customer interest, and improve sales outcomes. These include selling experiences rather than products, prioritizing video content, reconsidering major influencer campaigns, engaging with customers, and highlighting your commitment to privacy.
1. Focus on selling experiences rather than just products
Traditional marketing tactics need to persuade generation Z members easily. Having grown up in the digital age, they are impervious to overt advertising campaigns. Rather than hearing about the features and benefits of a product, they want to know what kind of experience it can provide them. Mention reports that the physical product itself comprises only 25% of what is being sold, while the remaining 75% is composed of non-tangible emotions and experiences
Brandy Melville, an Italian clothing brand that offers affordable and trendy clothes in a single size (UK 6-8) is a good example. Despite this, the brand resonates with Gen Z customers due to their marketing that embodies a laid-back Californian lifestyle. The brand's Instagram page features photos of models relaxing on beaches or cruising through America, reinforcing the idea of an all-American experience that consumers identify with.
2. Video Content
It is a vital component of a successful digital marketing strategy. According to a Google Survey, YouTube is the preferred platform for Gen Z when seeking entertainment or a mood boost. However, Gen Z also uses YouTube to expand their knowledge, gain new skills, and take a break from life's stresses. With a large Gen Z audience on YouTube, getting video content right is essential. Red Bull is an excellent example of selling experiences rather than products, with its active lifestyle videos showcasing adventures like skydiving and base jumping without featuring its product. Instagram, particularly with Instagram Stories, and website video content are crucial platforms for video marketing.
3. Consider changing your approach to influencer campaigns
To reconsider the approach of investing in major influencer campaigns, as brands spent billions on Instagram influencers in 2018 alone, with some posts costing anywhere from £35 to £700,000. Collaborating with celebrities like Selena Gomez, Ariana Grande, and Cristiano Ronaldo is improbable for most brands, but working with micro-influencers could be a more effective approach. Micro-influencers, defined as those with 1k to 100k followers on social media, drive more engagement and conversions than their celebrity counterparts, as they are relatable to Gen Z. Brands should also consider a more unfiltered, messier approach to content, as Gen Z prefers it over perfectly curated images. E.l.f. Cosmetics is an example of a brand that uses micro-influencers through its Beautyscape campaign, allowing influencers to connect, try new products, and share techniques with their followers on Instagram.
4. Interact with your clients
Reviews are crucial to establish brand trust with Generation Z, and responding to them is essential. 76% of Gen Zers expect brands to reply to feedback to confirm a brand's authenticity. To encourage positive reviews, it's important to tailor responses to the feedback and not provide a generic response. Conversely, negative feedback should be acknowledged and addressed to reassure customers that the issue is being handled. ASOS has effectively dealt with complaints on Twitter by creating a dedicated account for customer support to avoid interfering with their official account.
5. Emphasize your commitment to protecting users' privacy
NGen's research discovered that 88% of Gen Zers believe protecting their privacy is very important. IBM's survey revealed that less than 33% of teenagers feel comfortable sharing their details online, except for contact information and purchase history. However, 61% of respondents stated they would feel more comfortable sharing this data if they believed the brand would keep it secure.
Thus, to reach Gen Zers, you should pay attention to this. When requesting to collect data, be transparent and clearly emphasize your dedication to safeguarding their information.
Boost brand loyalty by marketing to Gen Z
Although often thought of as similar generations, there are differences between millennials and Generation Z. If you are looking to market to Gen Z, implementing the tips mentioned above in your digital marketing strategy can help increase brand loyalty and trust with this audience.
About the Author: Mark Edmonds is a marketing expert and a dedicated academic writer at Academic Assignments, a leading provider of global assignment help to students. With years of experience in marketing, Mark has developed a deep understanding of the latest marketing strategies and techniques. He provides top-quality marketing assignment help to students worldwide, helping them excel in their studies and achieve their academic goals.